HOBI Awards
The HOBI Awards is the state's most prestigious housing program, recognizing excellence in new construction, remodeling, sales & marketing, land development, and home financing. It is produced by Joanne Carroll of JMC Resources, LLC for the Home Builders & Remodelers Association of Connecticut. Winners are selected by a panel of HOBI judges with experience in various aspects of home building. The judges review applications submitted by builders, then travel the state for several days, touring the homes and talking to the builders.
Click here to download the 2019 HOBI Awards application.
To view the 2018 HOBI winners, visit the official HOBI AWARDS website at www.HOBIAwards.com. Builder distribution reach and targeted editorial content make it a valued resource for the home building, remodeling and land development industries in Connecticut.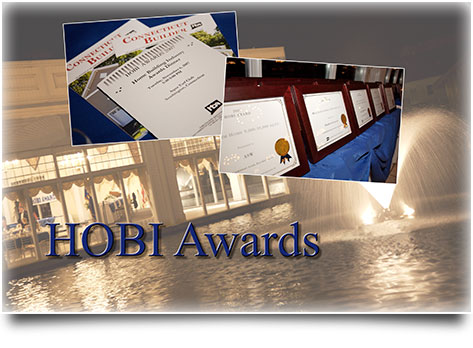 Contact The Publisher:
1078 Main Street, Unit 4
Branford, CT 06405
Phone: (203) 453-5420
Fax: (203) 453-5419